Get an edge on college – and life! Come to
The Great Connections Seminar
A Summer Program for Students 16 and older
Saturday, July 22-Saturday, July 29, 2017
Chicago
If you're not a student…
Could your favorite student benefit from this program? Please forward this information.
Free yourself: 
Unleash your mind.
Strengthen your autonomy.
Expand your knowledge.
Experience your power to affect others.
"The seminar gave me confidence that I could achieve great things. It was like something was lit inside. I acquired the intellectual tools to help me come to my own conclusions. And I realized how lacking my formal education was. It was one of the most rewarding experiences of my life." Brendan Moore, Coe College
Registration is now open for
The Great Connections Seminar
Our theme this year is "Reason and Evolution"
To students…
Are you tired of classes where you're told what to think?
Are you looking for more than memorizing information and reciting it on tests?
Do you want to be challenged to think for yourself?
Can you confidently argue for – and act on – your point of view?
Do you want to be prepared for today's ever-changing markets?
Do you want to connect with passionate and principled students from the U.S. and abroad to discuss life's most challenging questions…while enjoying music, dancing, architecture, and art to the fullest?
 If your answer is "yes," then join us this  coming July for a unique "total immersion"  learning experience in one exciting and  challenging week of intensive classes,  interactive sessions, off-campus expeditions,  and rewarding camaraderie. It just might  change your life, as it has for previous  students.
(Students practice improvisation techniques above.]
No matter where you go to school, this unusual experience will serve you well. The knowledge and skills acquired here could prove to be your most valuable asset in college, graduate school – and life. For details, please read on…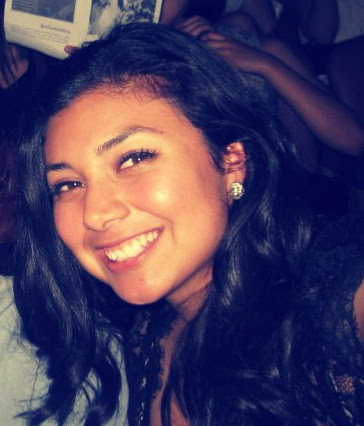 "I love this program! I learned how to approach [philosophical] topics, learn mathematics and found people who are motivated, determined, and proactive to further their education." Janessa Colomer, University of California San Diego
Preview what you'll experience…
Through this program, you will:
Discover why philosophy is crucial to your survival and flourishing, and find the important meaning and implications for yourself in seemingly simple issues.
Increase your ability to ask questions that will change what you get from – and how you perform in – your classes, your job, your life.
Become a versatile thinker with our evidence-based discussion method applied to an extraordinary range of subjects, from philosophy to mathematics, poetry to politics.
Discuss the links between between theory and practice, choice and action.
Learn how to creatively collaborate with enthusiastic peers
"I learned 'Question your teachers–if you simply soak up what they tell you, you don't have a true understanding." Ivy Hood, B.A. International Studies, B.S. Economics, Rockford University, 2016 Student Laureate, The Lincoln Academy of Illinois
Learn How to Write Well
Do you know how to write well and express your thoughts effectively?
Writing with skill is crucial to achieving many goals: course-work, cover letters for jobs, emails inquiring about post-doc positions, persuading others to invest in your business idea – you name it.
This year at The Great Connections, you'll benefit from the instruction of a professional writing expert, Malachy Walsh. See all about him below.
Connect timeless principles to today's hottest issues…
At the seminar next summer, we'll show you how to understand and enjoy challenging works that have changed the world.
Discussions of Pythagoras, Charles Darwin, Joseph Schumpeter, and other great thinkers, will help you discover the often-hidden connections between classic principles and contemporary controversies.
 "It's four months later and  I  haven't stopped thinking about the  seminar. At  the risk of sounding trite or  hyperbolic, I  know it has changed my life    forever." Sable  Levy, Drew University (second  from right)
For example:
Examine the nature of life and its relation to the mind in Aristotle's DeAnima–and relate it to Darwin's discoveries,
Explore a poem that was a right-turn in human intellectual evolution–and revived the Western world, Lucretius' On the Nature of Things.
See how Montesquieu's Spirit of the Laws influenced social evolution.
We'll delve into works from science to economics and literature – all about evolution.
"When I met him again at the beginning of this fall    semester, it was like meeting a completely new    person. Derick had changed mentally and spiritually    so much. It's as if he grew 2 years' worth of  college prowess in your short one-week  course." – Nawaphon Sittisawasakul, SUNY-  Purchase (Derick Ansah pictured at left)
See how to use The Great Connections in your life in our latest videos here.
Benefit from individual attention…

In our discussion groups (maximum of 15 students) instructors won't force-feed you prefabricated notions. Rather, our talented faculty will teach you one of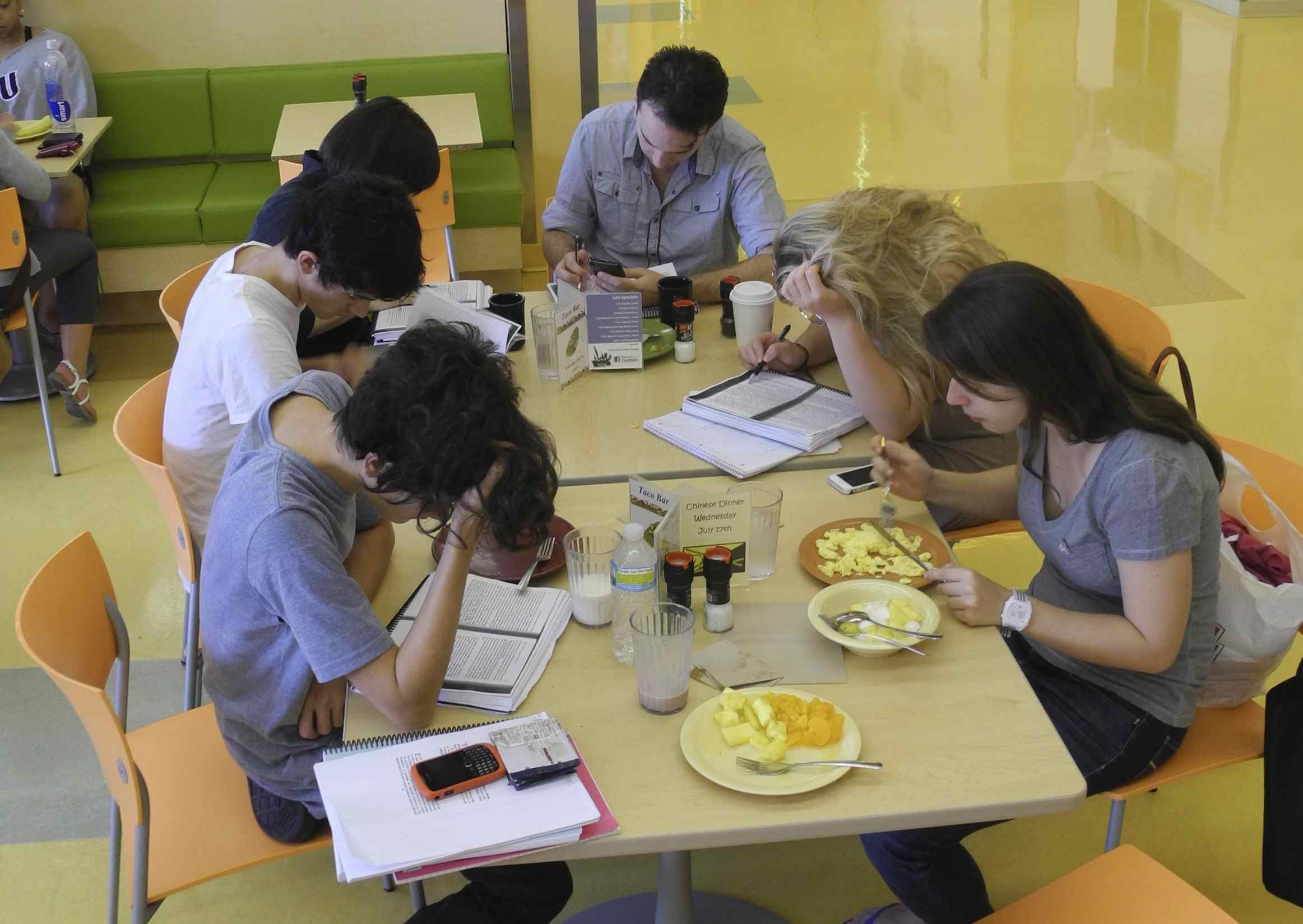 the  most important lessons of all: how to grasp the  meaning of events and ideas for yourself. Why? One  of our priorities is constant interaction between  instructors and students.  Participants will work  individually  and "hands-on" with superb teachers  and mentors who will coach them one-on-one in achieving their goals.Guest speakers won't simply deliver a lecture and depart but will be available for face-to-face discussions both in and out of class.
"Eric spent several hours telling us about his experience in Chicago and how much it meant to him. His father and I are delighted!"
Lucy Hair, mother of Eric Rhodes, University of California Riverside 
Free Yourself…
All this adds up to a culture in our seminar like no other; one which encourages and respects your individuality, ideas, and independence, and which will energize you while you free yourself to take charge of your own education and your life.
 "We made our own society, where my ideas, my  presence and effectiveness counted. Now I know I can  make a difference." Ian Mihura, senior, Clarin High School,  Buenos Aires (at left)
 For one transformative week, experience a superior  way of learning … and discover the culture of a rational  and free society.
Meet your instructors…
 Marsha Familaro Enright, Seminar Leader
 B.A. Biology, M.A., Psychology, President, The Reason,  Individualism, Freedom Institute, the Foundation for the  College of the United States
Ms. Enright brings a remarkable range of knowledge and analytical ability in both the sciences and the humanities to her role as the seminar's lead instructor. She will guide students in class discussions throughout the week, as well as lead informative tours. Ms. Enright has extensive teaching experience with adults and adolescents in schools, conferences, and summer camps. She also writes on topics ranging from economics to esthetics, neuropsychology to politics.
In 1990, Ms. Enright founded Council Oak Montessori School for children ages 3-15. Chicago Magazine named it one of the top private schools in the city in 2006 and 2011.
Liz Parker, B.S. Economics and B.A. Global Affairs,
 George Mason University
 The Great Connections Teacher Training Course
Ms. Parker has participated in more than ten Great Connections  Seminars, and co-instructed for the past three years. She brings a wide range of talents to the program from her background in art and television production, as well as economics and international relations.
 Andrew Humphries, Co-Instructor
 B.A. Liberal Arts, M.Ed. Montessori Integrative Learning,  Graduate student, Economics, George Mason University,  Master leader of Socratic Seminars.
A graduate of the rigorous Great Books classics program at St. John's College, Sante Fe, Mr. Humphries is a Koch Fellow, Grover Herman Fellow, and Young Communicators Fellow of the Institute for Humane Studies. He also worked at the Institute of Economic Affairs, the high school program at The School of the Woods Montessori School, Houston, the Centre for Civil Society, New Delhi, and Michael Polanyi College at Universidad Francisco Marroquin, Guatemala City.
 Malach
y Walsh, Leader, The Writing Connection
 B.A. Georgetown University, M.A.  Depaul University, and  perennial  Ph.D. candidate in literature,  University of  Chicago.
In his 5-day course, The Writing Connection. Mr. Walsh will teach you how to write for any purpose, based on his 25 years of experience as a Creative Director at J. Walter Thompson Worldwide, and Aristotle's Rhetoric. His passion is helping people learn how to write better, because knowing how to write well creates a lifetime of opportunities.  As a manager at Kraft put it, "Malachy shows you how to pick your own brain." He will also be available as a professional mentor to the students. See more about him below.
Enjoy special presentations and meet exciting professionals…
Meet accomplished professionals in a variety of careers of potential interest to you. You'll learn first-hand how they do their jobs and get personal answers to your questions. You will meet people such as Ruth Baker, J.D., Baker and Enright, Chicago and Ralph Yuan, Quantitative Researcher at a Wall Street investment firm.
Think hard, work hard, play hard…
Our program includes informative seminars and mind-  expanding presentations, plus adventurous off-campus  expeditions that connect classroom theory to the real world.  We will draw upon Chicago's rich intellectual, architectu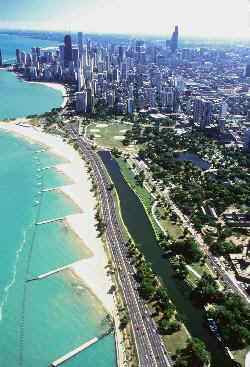 ral,  cultural, and commercial  resources, capitalize upon classic films,  music, and works of art.
We'll journey to famous museums, research facilities, business clubs, restaurants, retail stores and beyond, such as:
Gorgeous Grant Park
Lake Michigan's Oak Street Beach,
The Oriental Museum on the University of Chicago campus,
The Second City Comedy Club, birthplace of improv and midwife to Saturday Night Live
Experience the excitement of one of the most beautiful and vibrant cities in North America, Chicago. You'll attend classes in conference rooms and live in its fully equipped apartments of Marie Robinson Hall, at the University of Illinois at Chicago. You'll be just steps from their great recreational complex, and a short bus ride to Millennium Park, the Art Institute, the Chicago Board of Trade, and the beautiful beaches of Lake Michigan.
Due to the individual attention each student will receive, enrollment is limited to  15 per seminar discussion group. D
on't risk being left out –  enroll today! See complete seminar details below.
"It was good when people said 'I don't understand.'" Marina Coll, English and philosophy teacher, Our Lady of the Shelter School, Buenos Aires, Argentina (on the left in the picture)
Seminar Details
The basics: The Great Connections Seminar will begin at

3:00 PM

on

Saturday, July 22nd

 and end at

midnight

on

Saturday July 29th

. You will check out of your dorm

on Sunday

morning,

July 30th

 and have the rest of the day to enjoy the city.

Location: Marie Robinson Hall at The University of Illinois at Chicago811 W. Maxwell, Chicago, IL

Capsule schedule: Participants will attend seminars in the mornings, go on excursions in the afternoons, and engage in extended discussions in the evenings. Saturday afternoon/evening: An orientation and initial Socratic Seminar. 

Sunday

 to

Saturday

: Socratic Seminars, special presentations, excursions, meetings with professionals, extended breaks to eat and explore on your own; 

Saturday

evening: A closing dinner and party; 

Sunday

morning: The day is free to explore the city or return home, at your option.

Readings: In the spring/summer, we will email links for most of the texts so that you can read them in preparation for the seminar. On the opening

Saturday

afternoon, you will receive a specially printed book with all the readings to use during the seminar. We highly recommend you read all selections before you arrive.

Accommodations and Meals: You will reside in the contemporary, air-conditioned apartments of our conference building, Marie Robinson Hall. You will have one bedroom in a 4-bedroom apartment with a fully equipped kitchen. We will provide the opening and closing dinners. A Whole Foods and a Jewel Supermarket are 5 minutes walking from the Hall and there are many food stores, eateries and cafes nearby offering everything from hamburgers and hot dogs to Thai food and sushi for your other meals. There's also have a cafeteria within walking distance. Students often eat together and are encouraged to make meals together in their apartments. You can sign up to use the University of Illinois at Chicago recreational facility.Transportation: Downtown Chicago is reached easily from O'Hare and Midway airports via CTA train or airport shuttle, as well as by bus and car. Links to maps, information about what to bring, and details about Chicago will be sent to you after you register.Fees: Full tuition to the program is $1,200, which includes the opening and closing dinners, and books. Room in an equipped apartment, with use of conference and entertainment facilities, is an additional $800.Fee Schedule:Before

March 1st

, tuition is $300, Room and Board $300Before

May 1st

, tuition is $500; Room and Board $500,After

May 1st

, tuition is $1,200 and Room and Board $800.Some scholarships are available covering tuition, room and some board (see details on the Application Form here and contact Marsha Familaro Enright at menright@rifinst.org or 773-677-6418 with any questions).

How to register for the seminar:

1. To apply online click here to go to the Application Form. After your interview and acceptance, you will be directed to a totally secure web page, where you may use your credit card to pay for the program. For your information, the payment page is here.

2. To apply by postal mail, fax, or email, click here to print out an application form. Complete and mail to 9400 S. Damen Avenue, Chicago, IL 60643.  After your interview and acceptance, you can mail your check to the same address, call us at 773-677-6418 to pay by phone, or pay online at our website.